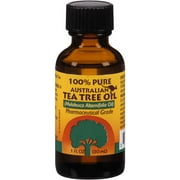 There are some essential oils that have a few amazing properties. Whereas there are other essential oils that are called the jack of all trades. The tea tree oil is one of those essential oils. The tea tree oil in known to have amazing healing properties. It is called a miracle worker and rightly so. The Australian tea tree oil is also the one quite famous for its long lasting effects. No  doubt it has endless uses. As far as skin treatments go, tea tree oil is a favorite product that is used in these treatments. Many people wonder why the tea tree oil is more famous than other essential oils. Here is a list of reasons why tea tree oil is so famous.
It is a well known fact that the tea tree oil has anti fungal, antibacterial as well as anti inflammatory properties. This means that it can be used to cure a number of different skin related issues. For example, it can be used to treat acne, reduce spots Etc. The tea tree oil can also be used to get rid of any type of fungus especially foot fungus.
The tea tree oil also has its uses in getting rid of a clogged nose due to the cold weather. Many people find it hard to breathe through their nose when they have been caught up by the cold weather. To reopen the sinuses, warm a bath and put  few drops of tea tree oil in the warm water. Sit back and enjoy the bath. It will open your blocked sinuses in no time.
Another reason why tea tree oil is used in so many beauty treatments and face masks is because it has anti inflammatory properties. It has soothing properties which will calm down your skin.